​The 2017 Emerald Coast Duck Regatta was cancelled due to severe weather warnings posted by the National Hurricane Center. A public prize drawing of the duck numbers was held at Sacred Heart Hospital on the Emerald Coast, located at 7800 US Hwy. 98 W, in Miramar Beach, FL at 1 PM on Friday, October 13, 2017. Prize winners were notified by phone or email. Names of the prize winners are posted below.
Questions can be directed to 850-278-3081.
​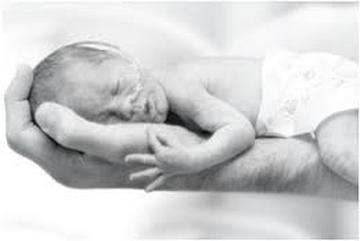 ---
CARING FOR OUR TINIEST PATIENTS
To better serve our community and help keep families together during the first few days of a child's life when bonding is so important, Sacred Heart Hospital on the Emerald Coast is building a 10-bed, level II Neonatal Intensive Care Unit (NICU) to provide high quality, personalized care for babies who need special medical attention. Your donation to our 2017 Duck Regatta, hosted by the Sacred Heart Hospital Guild,
will help us acquire an important and essential part of this Mission - a Giraffe Omnibed Carestation, which will provide the best possible care for our critically ill newborns and preemies.Please click here to learn more about the amazing benefits this carestation provides.

The 2017 Duck Regatta will be a fun-filled event
Join us for a day of family fun at the 7th Annual Emerald Coast Duck Regatta on Saturday, October 7, 2017, at the Village of Baytowne Wharf. Beginning at 10:00 a.m. we will kick off some fun kid activities including a scavenger hunt and more:



Face Painting
Abrakadoodle Face Painters will be on site from 11:00 a.m. to 1:00 p.m. delighting kids with unique facial designs and colors.
---
Baytowne Carousel
Courtesy of Sandestin Golf and Beach Resort, children will ride free on the Baytowne Carousel between 10:30 a.m. and 12:30 p.m. From race cars and dragons to zebras and reindeers, let your child's adventurous side come alive with the festive lights and music at the Baytowne Carousel.
---
Animal Encounters
From 10:30 a.m. to 11:30 a.m kids will have an opportunity to get "up close and personal" with some exotic animals -- parrot, toad, tarantula, turtle, snake, hissing cockroach and a surprise cute/fuzzy animal!
Back again this year
Last Kid Standing Hula Hoop Contest
At 1:00 p.m. we will race over 3,000 rubber ducks across the Baytown Wharf Lagoon
Here's how it works!

Make a donation of $10 or more to the Sacred Heart Hospital on the Emerald Coast Guild to adopt a ducks. You will receive an adoption certificate that has a registration number corresponding to your duck number(s). Winners will be determined based on the first qualifying ducks to finish the race and be gathered in the duck trap.
Duck adopters need not be present to win. Winners not present at the event will be notified by mail or phone by Oct. 9, 2017.

Over $10,000 in prizes will be awarded to our winners!
And you could be one of ten lucky winners!
---
An UNLIMITED number of ducks will be available for "adoption" up until 12:30 p.m. the day of the event. Adopt ducks as early as 8:00 a.m.

To adopt your ducks click on the little surfer dude below.
1 Duck – $10
3 Ducks – $27
½ Dozen – $50
Cheaper by the Dozen – $100Ducks will also be available for adoption at the Sacred Heart Hospital Gift Shop Monday - Friday 9 a.m. to 4:30 p.m.
---
And remember.........although we encourage all duck adopters to attend the fun day of activities, it is not necessary to be present to win a prize.
Be sure to check out our Facebook page....click here
Note:
No refund will be made in the event of cancellation due to inclement weather or other unforeseen circumstances. In the event the Duck Regatta cannot be held as scheduled on October 7, 2017, an opportunity drawing will be held to determine the prize winners. This opportunity drawing will be held as quickly as possible, within one week of the October 7, 2017 event date. The date and time of the opportunity drawing will be posted on the event website.